There have been a number of high-profile news stories over the past few years that detail Hollywood's adoption of artificial intelligence. From artificial intelligence driven rendering of animation and visual effects to AI-assisted moviemaking tools such as actor selection and gross earning predictions, this has meant that Hollywood and video streaming sites such as Netflix, are going all-in on AI.
20th Century Fox, for example, is already using AI to predict which scripts will become their next big hit and, more recently, announced that it would be using AI systems to help it to create better movie trailers for its new releases.
Netflix, a company that has built its reputation on subverting the industry through the use of new technologies, already use AI to improve movie and TV show recommendations but have recently revealed that they are now using AI and ML to help them tailor future content for their users.
While this promises the big companies enormous levels of success, where does it leave the independent movie companies and the content that they create, content which is the real source of the diversity and innovation we see on our screens?
In this article, we will examine just how AI offers the possibility of more originality and better diversity within a more healthy film industry by taking a close look how this technology will impact the producers of independent movies.
AI and Independent Movies
While the independent movie sector has been overshadowed by its big-budget sibling when it comes to big AI stories, there have been a number of big stories relating to the adoption of AI in its films or production practices.
It is worth noting that while some overlap with that of Hollywood, it is unsurprising that, once again, we see the independent sector being braver and experimenting with more revolutionary uses of AI before the more mainstream Hollywood. This is one very important point for anyone who has forgotten why it is so important to the entire global movie industry to have a healthy independent sector.
Back in 2015, it was reported that independent director Eli Roth opted to utilize the power of AI to allow him to better market his latest film 'The Green Inferno'. When asked why, Roth pointed out that "The low-end releases are $30 to $35 million. We have $8 million, and that's to put the movie in theaters, do the posters, cut all the clips. Everything."
In the end, the film grossed a worldwide total of $12.9 million, proving Roth's decision to use AI right.
Next up was the news that 20 European producers including the UK's Pinball Films, France's Cinema Defacto, and Belgium's Versus Productions via the European Producers Club had agreed to take part in a largescale trial of AI-assisted moviemaking.
Media Desk Suisse announced that they had partnered with Swiss AI-assisted filmmaking company Largo Films to allow European producers to access its platform.
Its cutting-edge AI technology, called Largo.ai, has analyzed over 400,000 films, 1.8m actors, directors, and other industry professionals, and 59,000 scripts in order to train itself to be highly accurate in its predictions.
The 22 producers taking part gained unlimited access to Largo.ai via the company's SaaS platform for six months. The results were as follows:
A total of 80 movies were analyzed.
216 total version analysis.
Producers overwhelmingly found Largo.ai useful.
In the case of age suitability, producers agreed with Largo.ai 80% of the time.
60% of producers stated they will continue to use AI.
20% stated they might continue using it but not at the current time.
Just 20% said they were unlikely to use it again.
The final example headline we will touch on is the recent announcement that an independent movie production will use the first-ever artificially generated actor for its new film. Bondit Capital Media announced that it would be using an AI actor that had been created by a group of Japanese scientists as a lead actor in a film about a scientist and his AI creation.
It is clear from these few examples that AI is already hard at work helping the independent movie industry with its productions. While companies such as Netflix are developing their own systems to shut out the competition, companies such as Largo.ai are working hard to democratize the power of big data analytics and AI technology by making it available to all, and at a low cost.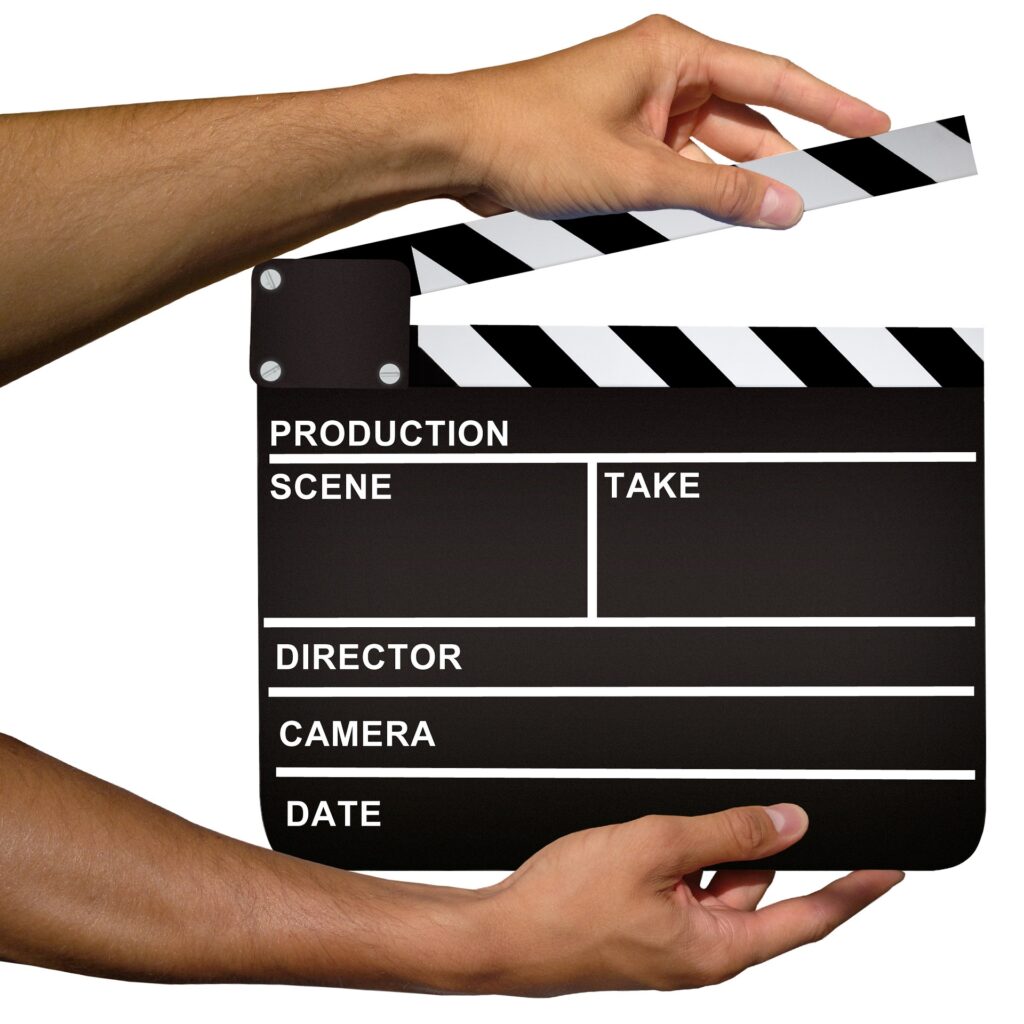 Will Independent Movies Survive?
Alexandra Lebret, managing director of European Producers Club (EPC), gave her view on the current situation of the independent film market, stating that "even before the pandemic, producers were dependent on the supremacy of streaming platforms."
In effect, this statement means that independent films were less hard hit financially by their big-budget siblings as video streaming increased due to the pandemic. However, this is by far the real picture. Indeed, productions were shut down and the loss of the small amount of revenue generated by theatre releases hit production companies with smaller cash reserves very hard.
Since the advent of the Superhero film, the independent movie has increasingly struggled to find a screen in cinemas. While streaming sites have helped many films get seen, younger audiences, in particular, are increasingly turning their backs on films in favor of social media apps and games.
This is a deeply worrying trend as these are the next generation of audiences. Without a need from them for diversity and originality, the range of films that get made and seen in the future will radically decline.
Actor George Clooney once said, "Ninety percent of films are pretty mediocre, but they have a built-in audience and open on 3,000 screens."
The mass adoption of AI has the power to change this. It can help streamline certain processes and bring down costs. Not only does this allow more films to get made, but also for production companies to use these extra resources in ways that help their films get seen.
The advent of the AI trailer is just one example. It is a technology that will allow multiple different trailers to be created to reach different audience segments for the same film, and all for less than the cost of creating one trailer today.
By embracing the power of AI, the independent film sector will not just help secure its future, but will also help it become more diverse and successful.
There have been a number of high-profile news stories over the past few years that detail Hollywood's adoption of artificial intelligence.