Celebrating Success at Cannes Marché du Film!

Last week, we had the incredible opportunity to participate once again in the prestigious Marché du Film – Festival de Cannes with Largo.ai, and it was an absolute thrill! We are excited to share that 14 of our esteemed clients took the stage for a 3-minute pitch, all powered by cutting-edge AI forecasts. The event was followed by a great networking cocktail at the Viewpoint.


The response was nothing short of phenomenal, as the event sold out within a mere 24 hours! The room was buzzing with anticipation, and the energy was palpable throughout the entire session. Thank you AC Coppens for the moderation and Sten Saluveer & Jules Fournier for the organization.


We extend a heartfelt congratulations to all our clients who showcased their projects in front of an esteemed jury panel composed of:



Wonsun Shin: Consultant and co-production expert at Hanmac Culture Group from Korea.


 Céline Dornier: Head of Film Investments at Logical Pictures Group in France.


 Rain Rannu: Seasoned Film Director and Investor at Tallifornia, based in Estonia.


We are immensely proud of our clients for their outstanding pitches and unwavering passion for their projects. Your dedication and creativity continue to inspire us, and we are privileged to support you on your journey to bring your visions to life.


To everyone who attended Cannes Next | Producers Pitching Their Projects, powered by AI Forecasts, thank you for joining us and contributing to the electrifying atmosphere. Your presence made this event truly unforgettable.




Let's continue to redefine the future of the film industry together, leveraging the power of AI and human ingenuity.


PARTICIPATING PRODUCERS
Penny Adamopoulos, BrightStag Films

Karolina Mikolajczak, Alpha Productions

John Reddington, TRIPLE Entertainement LLC

Daryl Tucker, Lost Lake Productions

Danielle Yen, Select Entertainment / Chopin Production

Davide Marangoni & Tobi King Bakare, Lakeside Pictures

David Barrera, Minded Productions

Abraham López Guerrero, El Viaje Imposible

Erik & David Andersson, Läsk

Jenifer Yeuroukis, Polyxeni Pictures

Alexandru Baltă, Retina Film Production

Rainier Ronnie Bugay, Redbridge Production

Debora Habsburg, Pollination Pictures

Ion Ionescu, Vision P.M srl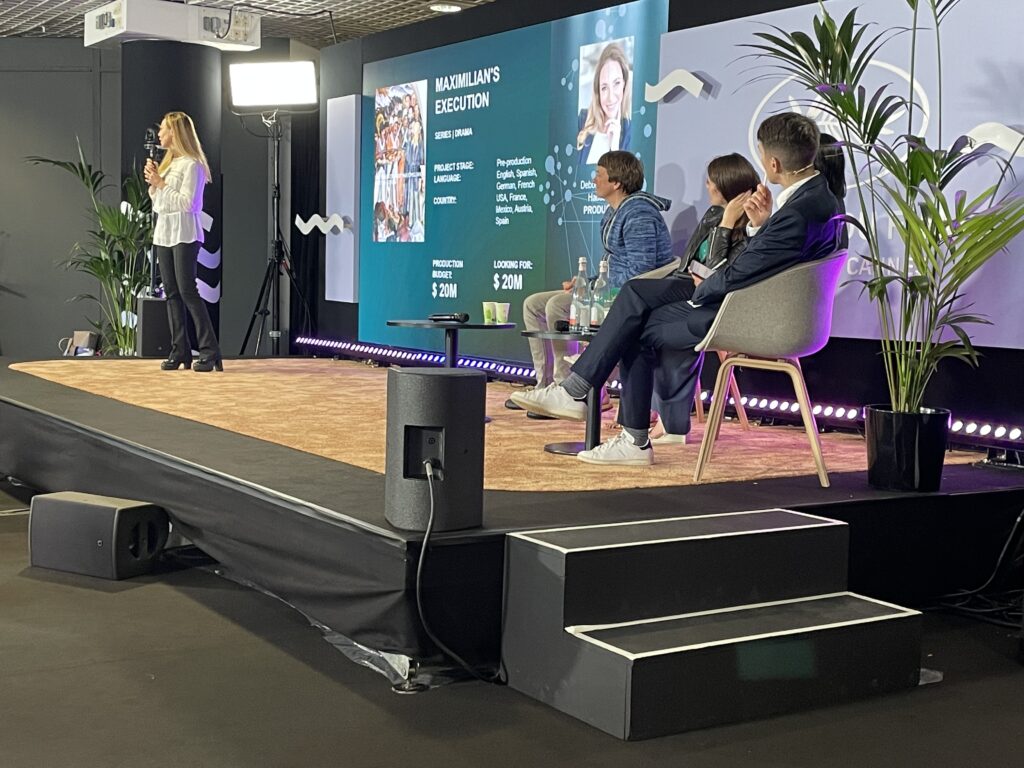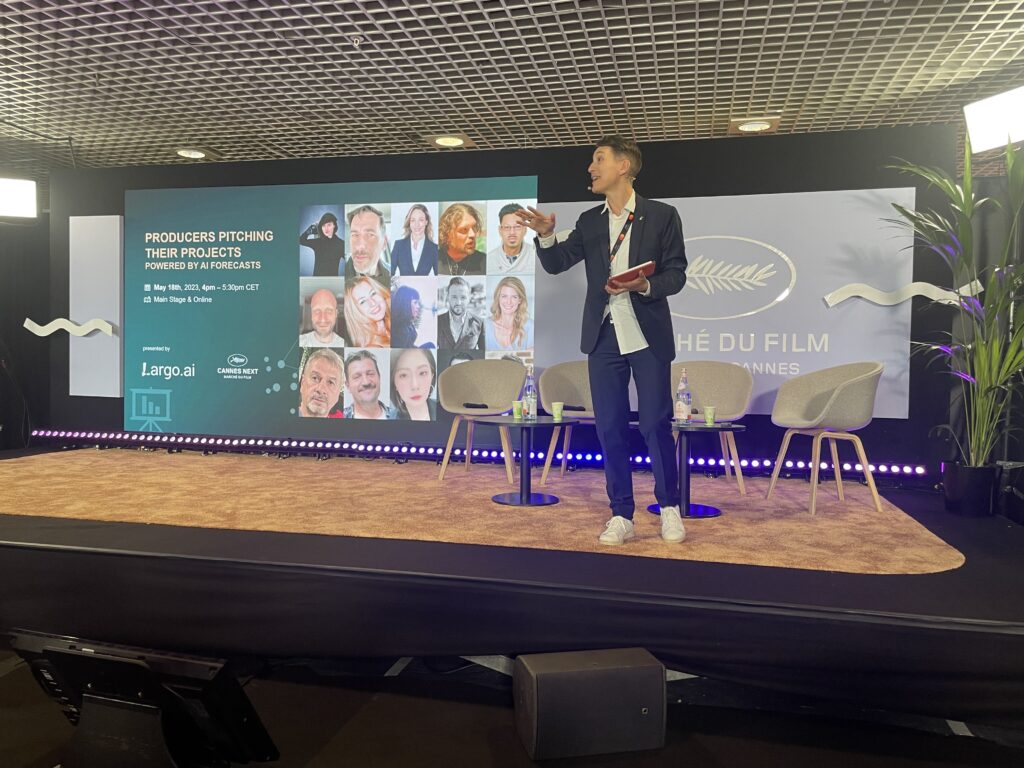 We're thrilled to share the success of our clients at Cannes Marché du Film! Powered by AI forecasts, 14 of our clients delivered impressive 3-minute pitches that captivated the audience. The event sold out in just 24 hours, creating an electrifying atmosphere. Congratulations to our clients and let's continue redefining the film industry with AI and creativity!